Say 'I do' to Saving Money on Weddings
By Meghan
It happens to all pet parents – your furry friend ate a sock, your cat was diagnosed with a serious illness, or your dog was hit by a car. What's a pet parent to do? When these things happen, we often feel guilty or overwhelmed because we're not able to protect our pets from a vast array of unexpected dangers. Our pets are integral members of our families, so when anything happens to them, it can be incredibly devastating.
Being there for your pet
---
As your pet grows with you over the years, you learn that they're there for you through thick and thin. Jenna, from our Customer Happiness Team, said that in the past few years, her cat Finnegan has been with her through a big break-up and an international move. They're really there for you no matter what!
When your pet is hurting, you want to be there for them as they have for you. However, with the rising costs of veterinary care, it's scary to think that you may not be able to afford the medical attention they need. Even if you prepared for these situations by stashing funds away in an emergency fund or enrolling in pet insurance, vet bills can still be immense.
"According to a 2011 report by the American Pet Products Association, the cost of routine and surgical vet visits has risen 47 percent for dogs and 73 percent for cats over the past decade. Pet owners spent about $8 billion on vet care in 2000; by 2013, that figure climbed to more than $14 billion."
So, what can you do to get the best care for your pet without having to break the bank? Here's a quick guide to help you figure out how to conquer vet bills.

Don't be afraid to ask the vet & yourself the hard questions
---
If you're thinking of moving forward with an expensive procedure, it's important to know every option available to you before you take action. First, be sure to stop and reflect on the following questions:
 How much is your pet suffering – would the procedure make your pet significantly better?
What would your pet's quality of life be like after the procedure?
What is your budget and the maximum amount you're able to spend on your pet? It's important for you to stay afloat financially during this time.
Are you willing to ask for financial support in order to save your pet ?

Are there any other options you'd consider? (finding an organization to take in your pet, crowdfunding, a payment plan with your vet, taking out a loan, or even saying goodbye)
These can be extremely tough questions to answer, but rest assured, there are no right or wrong answers here. Take your time and keep your pet's best interest in mind. Once you have a clear understanding of where you stand with the questions above, you'll be able to make a level-headed decision about how to move forward.

Access your options
---
1. Talk to your vet
If your pet was involved in any type of accident or emergency situation, be sure to call your pet's veterinarian or urgent care center immediately. You'll most likely need to pay fees for the office exam and diagnostic tests; these can get pricey if your vet needs to perform several tests to make a diagnosis
Once they have a clear understanding of your pet's injury or illness, be ready to hear their prognosis, whether it's good or bad. If they recommend doing more tests or going forward with a serious surgery, make sure you get a quote and remember your answers to the questions above. As your pet's biggest advocate, you'll need to the choose what's truly best for you furry friend.
2. Get a second opinion
Before committing, be sure to get a second opinion or do research on what the average cost of the specific procedure or treatment plan is. You may need to pay another exam fee if you get a second opinion, but another vet might offer a less expensive treatment plan.
Also, if you have a good relationship with your vet, you can even ask them if they offer weekly or monthly payment plans. Some vets may offer this to you so you won't have to pay the entire fee in one giant lump sum. Before committing to a payment plan, be sure to ask if there any interest rates that may be included.
3. Is financing right for you?
If you have good credit standing or are in the position to apply for a credit card or 
CareCredit
, this could be the right option for you.
However, be sure to look out for extremely high interest rates that could negatively affect your credit and ability to make monthly payments. If an ongoing monthly payment could devastate your finances, it's best to ask for support from your network or a local organization before considering this option.
4. It's okay to ask for support
Thousands of people have turned to 
GoFundMe
 to help 
fundraise for their pet 
, and potentially save their pet's life. It can be nerve racking to ask for help from your friends and family, but there's a great chance they'd want to support you and save your pet! Here are some of our favorite GoFundMe stories: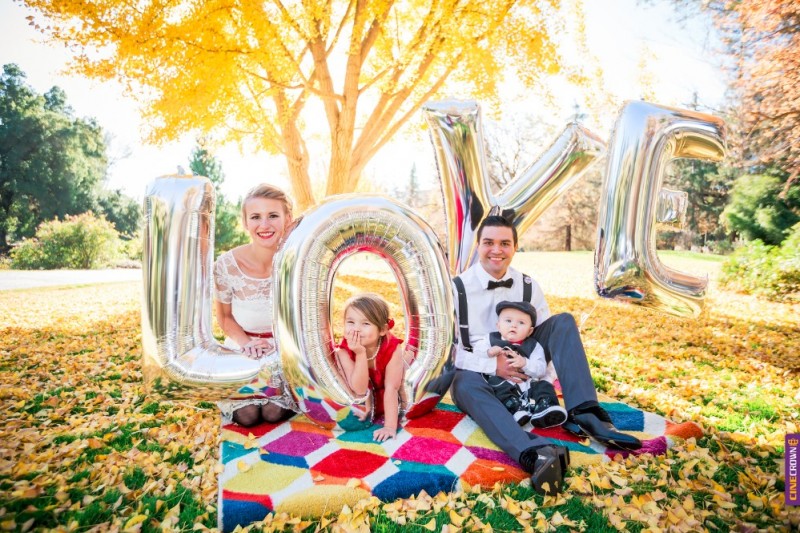 When Matt's 6 month old golden retriever, Macaroni, suddenly developed severe pneumonia, his vet recommended that Macaroni undergo an $11,000 surgery to save his life. Matt decided to reach out to his Army friends and family to ask for help to cover the staggering vet bills.
Within two weeks, Matt's GoFundMe campaign raised $9,600! Macaroni was able to go through surgery and he's now back home playing with his toys and dog friends.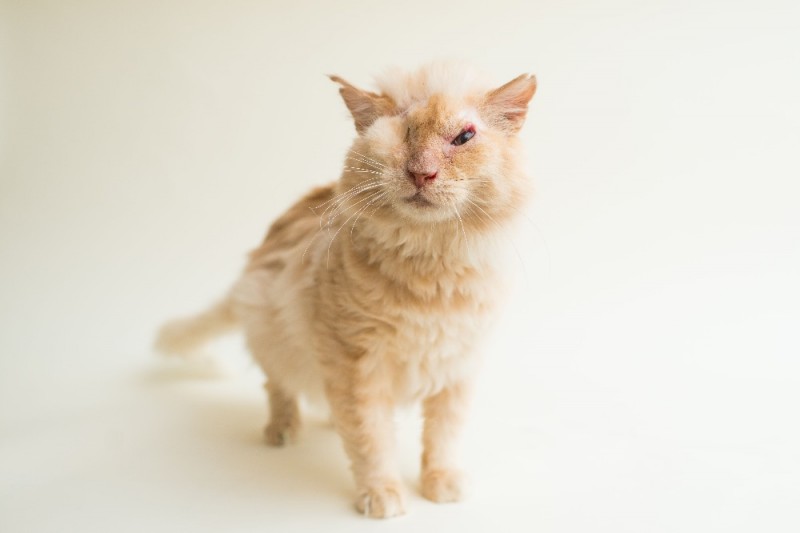 Sir Thomas was a stray cat who fell victim to a person who cruelly poured an acidic substance on his face. Luckily, good samaritans found him and reached out to an organization called Milo's Sanctuary to help Thomas get the medical attention he desperately needed.
This GoFundMe campaign was created by the prominent cat photographer, Casey Christopher, to help the organization sponsor Thomas's high cost vet bills. Within a few months, the GoFundMe campaign received $12,000 in donations and Sir Thomas is now on his road to recovery in his forever home!
When Kathryn found out her old pup, Holden, had a paralyzed larynx she wanted to do everything she could to improve his breathing and his quality of life. Several years earlier, Kathryn took a chance and adopted Holden; he was completely blind, but otherwise healthy and active.
While working with a GoFundMe Success Coach, Kathryn created a beautiful GoFundMe campaign and felt confident sharing her campaign. In one month, Kathryn reached her $3,000 goal. She was then able to increase her goal and receive more support along the way. In her most recent post, Kathryn posted a picture of her and Holden on their most recent camping trip!
5. Reach out to local organizations
Another great option is to research local organizations and see if any of them actively work to support and aid dogs like yours. There are some breed-specific rescues and illness-specific organizations that could be a good fit for you and your pet.
The Humane Society encourages that pet owners research the vast amount of organizations that might be able to help. Here's a helpful list to help you with your research:
Joshua Louis Animal Cancer Foundation This foundation is a non-profit organization that specializes in spreading awareness and raising funds for animals with cancer. All funds pay for treatments that an owner is unable to afford.
Paws 4 A Cure This organization is an all-volunteer 501(c)(3) nonprofit charity that provides financial assistance to families in the U.S. who cannot afford veterinary care for their furry friends. Most impressively, they help dogs and cats with all injuries and illnesses. They do not discriminate against breed, age, weight or diagnosis.
The Big Hearts Fund This organization raises funds and awareness for pets specifically diagnosed with heart disease. Their site also provides more information on how to care for and support a pet with his disease.
For a more informations on US and Canadian organizations, check out the 
Humane Society's comprehensive listing
.
Whether you and your pet need funds for an emergency procedure or for routine vaccinations, there are several options at your disposal to aid you with the financial cost. Remember, you and your pet are not alone in this battle – we're here to help.
At GoFundMe, we have raised billions for individuals in financial need. Millions of pet owners have used our platform for pet-related causes ranging from service dog adoption fees to emergency surgery fees. We know how tough it can be when your pet is in pain. Rest assured, setting up a campaign is very easy, and only takes a few minutes. You can do it yourself, or ask a relative or a friend to start one for you. Click here to 
start raising money
.
With this guide, we hope that you and your furry friend stay healthy and feel empowered to conquer any vet trips that may come your way.