Affordable Travel Guide: 4 Effective Tips for Budget Travel

By Jenna

You might argue that we're living in the golden age of international travel. Far-flung places are easier to reach, websites and apps give us oodles of information on destinations, and the sharing economy allows us to connect and build relationships with people from all corners of the globe.

But let's be real: taking an epic trip can still set you back a few thousand dollars (or more!). The average cost for a 12 to 13-night trip abroad comes to about $3,250. So how can you rack up those passport stamps without also racking up some serious credit card debt? Here are 4 tips that show you how:
Do Your Homework: Research all costs beforehand and create a budget
The number one way people blow cash on vacation is by failing to adequately research costs beforehand. Overspending on vacations seems to be a national pastime, with
68 percent of Americans going over budget while globe trotting
. 
It's definitely more fun to spend hours pouring over Google images of that white sand beach in Bali than price checking transportation or lodging costs, but doing the latter will save you time, energy, and money when your plane hits the tarmac. 
Creating a budget for an international holiday is no easy feat, but these websites provide a great starting point:
The handy website wherefor.com lets you input your flight and hotel budget, then generates a list of national and international vacay spots for you, complete with flight and accommodation suggestions. Voilà!
To price out the average cost of just about everything at your next destination, look no further than budgetyourtrip.com. You can find out everything from the average cup of coffee in France ($3.20 USD), to a cup of juice in Morocco (about $1.04 USD).
So you know you want to get out of dodge, but don't have an exact destination in mind? Peruse this list of some of the cheapest (but still awesome) travel destinations. You might find yourself planning your next three trips.
Once you have your budget set, you can easily include it on your GoFundMe travel fundraiser to help with the expenses. Supporters love to know exactly what their donations will be used for, and including a detailed budget will make them even more likely to give.
Land the Perfect Flight: 3 ways to find the best airfare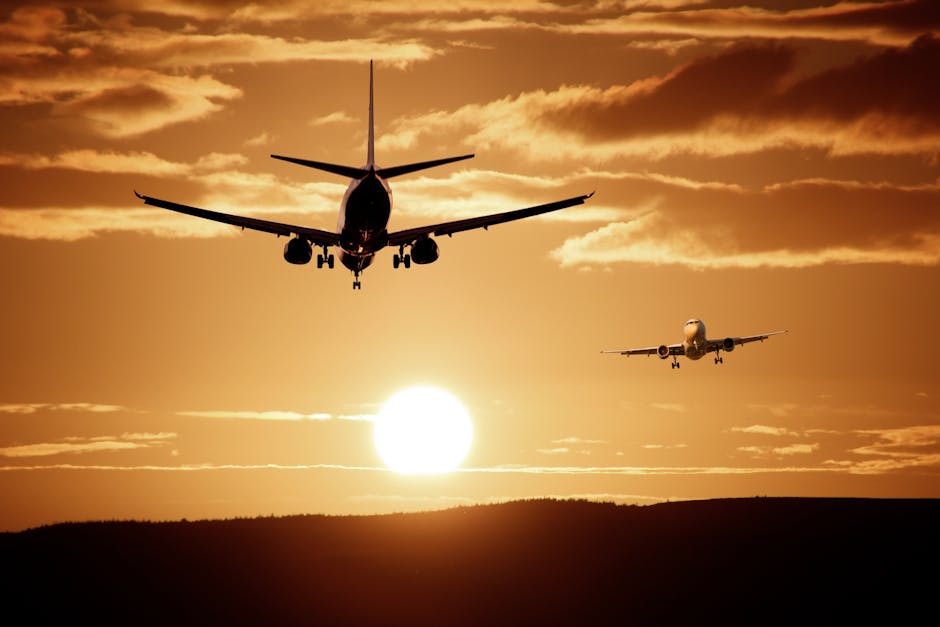 Few people can say they love the experience of air travel. Busy airports, long security checks, tiny seats and expensive food — it's enough to send anyone into a tail spin. It doesn't help that airfare makes up
44 percent of total vacation costs
— the largest chunk of your travel budget.
Taking some time to carefully plan your flight will pay off in the long run and make for a smoother vacation experience all the way around. Aside from flying out of cheaper airports or traveling during shoulder seasons, here are some other tips:


Are you flexible on timing? Experts say that booking a continental trip 54 days in advance is often the magic number — but other factors like the season and destination can impact this. Everyone can agree that waiting until the last minute is a bad idea, but if you want a more specific window for that perfect airfare purchase, check out CheapAir's handy "Prime Booking Window" chart for a breakdown of when to book for the best deals.
Budget airlines and aggregator sites: Budget airlines like JetBlue and Spirit in the US, or WOW air and EasyJet internationally, can offer some fantastic deals. Combing through hundreds of flights is easier with sites like Google Flights or Hopper, which allow you to set price alerts and compare thousands of flights from other sites.
Get a free flight with credit card points: There's a sharp learning curve when it comes to using credit cards to rack up points for free flights and hotel stays, but there are many who swear by it and end up rarely paying for airfare at all when they travel. The Points Guy breaks it down on his comprehensive site.
 Travel Like a Local: Ditch hotels, rideshares, and overpriced dining


Toss aside your guidebook and get off the beaten path! You'll have more adventures, better stories to tell, and you'll likely save more money to boot.
Take public transport: Swapping pricey rideshares or taxis for public transportation is a huge money saver. It's also a great way to mingle with locals and see the sights from their perspective.
Eat strategically: Nope, this doesn't mean starving yourself! Eating strategically means dining at food stalls and marketplaces instead of at overpriced restaurants in tourist areas. Ask locals for their recommendations, and enjoy better food than what you'll find in your Lonely Planet guide. Instead of eating out three times a day, buy breakfast and lunch ingredients from the grocery store, and have a picnic lunch in the park.
Say no to hotels: It's no secret that hotels can be overpriced, sterile, and brimming with other tourists. To save money and have a more authentic travel experience, consider renting a room in a local's home. Sites like Airbnb offer rooms or entire home rentals, and FlipKey lets you search through thousands of different property types.

If you're even more flexible, take a look into CouchSurfing, a site that puts you in touch with locals you can stay with for free as a sort of cultural exchange. And if you're not opposed to putting in some good old fashioned elbow grease while staying for free on a gorgeous organic farm, you should check out WorkAway or Wwoof International. In exchange for roughly five-ish hours of work every day, your host will give put a roof over your head and sometimes provide all meals.
Consider Crowdfunding: Tap into your network of family and friends for help


We've helped thousands and thousands of people raise money for a trip of a lifetime, reunite with family members across the globe, and provide aid to others who are less fortunate via missions trips. Starting a campaign is the easiest way to reach your network of friends and family members and ask for help without feeling like you have your hand out.
Daniel Bishikwabo
is a Congolese student living in the US who hasn't been back home to see his family in over two years. He started a GoFundMe campaign to cover his travel expenses so he could see his sister get married and meet his one-year-old brother. Daniel exceeded his campaign goal and raised $5,575 for his trip.
Ian Toothill, on the other hand, had his sights set pretty high — 29,002 feet, to be exact. Ian was diagnosed with cancer a second time recently, and this time around his doctors only gave him months to live. Determined to fulfill his childhood dream of scaling Mt. Everest, and inspired that no one else with cancer has summited the peak, Ian started a GoFundMe campaign to raise the huge amount of money he'd need for the journey.

Ian was able to surpass his £29,000 goal and raise an amazing £35,521. He reached the summit of Everest on June 5th, inspiring people around the world and even making international headlines!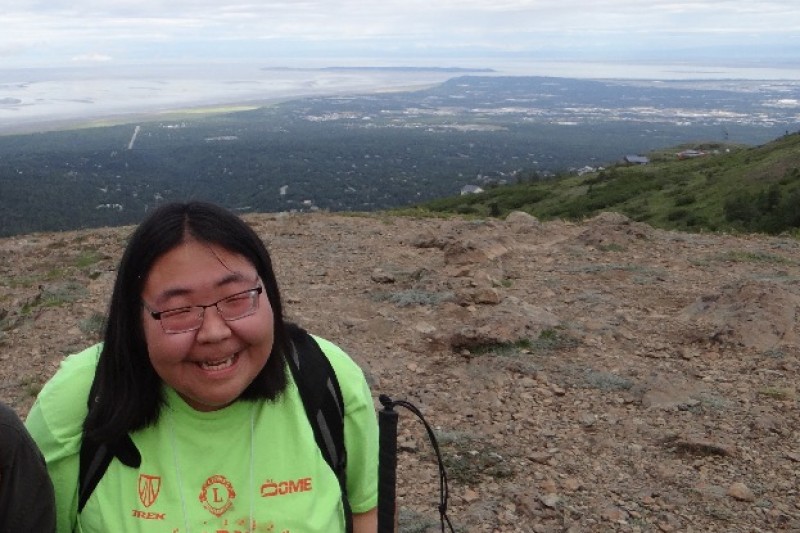 For 18-year-old Destiny Nash, her desire to explore was stopped by nothing — not a lack of funds, and certainly not by a lack of eyesight. Destiny was born with a degenerative eye disease that causes severe vision impairment, making traveling and exploration tough. Having never left her home of Chevak, Alaska, Destiny had a dream of traveling to all of the lower 48 states before losing her vision entirely.
With the help of family and friends, Destiny was able to raise a whopping $13,935 on
her GoFundMe campaign
for a 7-day cruise with her grandmother.

"IT WAS A DREAM TRIP!", Destiny said on her campaign page. "We visited Seattle, San Francisco, Disneyland, Grand Canyon, Michigan, Canada, Niagara Falls, NY and went on an amazing cruise. I will never forget it."
In the words of budget travel king Rick Steves, "Travel is intensified living, with maximum thrills per minute."

Everyone should be able to experience the wonders of a new city, state, or country, and return with epic stories — not mounds of credit card debt. You should be able to do it regardless if it is a fun vacation, a family trip, a study abroad semester, emergency travel, or a bucket list journey. If taking a trip is still out of your price range, fear not — GoFundMe is here to help. Take the first step of your journey by creating a fundraiser for your trip today.