Financial Advice for Musicians: 6 Money-Saving Ideas That Won't Fall Flat
By Jenna
Pursuing your passions can cost a pretty penny — there's no way around it. Maybe you're trying to pay for a plane ticket to New York so you can
perform at Carnegie Hall,
or you simply need enough cash to record your
psychedelic Peruvian Surf-Pop
album. Either way, taking your musical dreams to the next level requires stepping up your financial planning game.
Take a look at six of our favorite ideas that will allow you to keep making those sweet, sweet tunes.
It's All About the Benjamins: Explore revenue streams

Using music as your primary source of income requires some serious hustle. Making it as a successful musician is all about leveraging your experience, passion, and expertise to support yourself.
Start by making a list of all possible revenue streams relevant to your skill set, and then hone in on the ones best suited to you. Here are a few ideas:
Performing:

What better way to get in hours of practice

and

make a little moola. Symphony orchestra gigs, hotels, bars, clubs, weddings — these can call be lucrative with some grit and networking. Sites like

Musical Chairs

host a list of various music jobs.
Teaching:

This is a fantastic way to brush up on your own skills while helping others. Consider private tutoring, or teaching K-12 or even college classes.
Composing/arranging:

Are you a classically-trained musician and a whiz when it comes to music theory? If so, you can try your hand at composing or arranging music for high school bands, jazz groups, orchestras, and percussion ensembles, just to name a few.
Recording:

Where there's live music being played, there's usually a need for it to be recorded. Consider tapping into the audio-recording market and recording audition tips, recitals, high school concerts, and more. 
But First, Let Me Take a Selfie

:

Market yourself as a brand on the web
As a musician, visibility is key. When people know who you are, it'll lead to gigs and record sales, and help fill seats at concerts. Marketing sounds obvious, since it's all about being noticed in the best way, but having a strong online presence requires a bit of finess.  Find your niche and then ask yourself, "What's my story, and what makes it unique?"
Forbes
suggests setting yourself apart from the pack online by sharing things of value that correlate to your personal story. Here are some other ideas:
Start a YouTube channel:

With

over a billion users

(almost one-third of everyone on the Internet!), YouTube is the natural starting point when trying to get your music heard — just ask Justin Bieber, who was discovered by Usher on YouTube at age 13. You can create an account within minutes, and viola – you're ready to unleash your flute concerto/10-minute drum solo/

didgeridoo power ballad

on the world.
Utilize Social Media:

Facebook

,

Instagram

,

Twitter

,

Tumblr

— they're all teeming with interested and available ears. Strike a chord with followers by sharing performance videos that showcase your talent.

 

Take rapper

Cameron Dallas

, for example. The young artist and actor used Instagram to propel himself into the spotlight, and now has over 20 million Insta followers. Or check out acoustic pop artist

Daniel Skye

, who has 2.5 million Instagram followers, and over 200,000 YouTube subscribers.

 



And don't forget hashtags! Studies have shown that using hashtags increases user engagement by 100 percent. Can't argue with that data — just don't go overboard, as two hashtags is the magic number.
Share your content on GoFundMe (& fundraise for your music): There's no better way to show your network of friends and family how much your music means to you than by posting performance videos on your GoFundMe campaign.

Take the insanely catchy music video that Kenneth Fox shared on

his GoFundMe campaign

. The video, viewed over 29,000 times on YouTube, features a poppy,

ukulele-driven tune about how Kenneth desperately wants to

attend the

Interlochen Center for the Arts in Michigan

, but needs money for the tuition. Kenneth surpassed his goal, raising $7,950! 
Donnie Smith  started another GoFundMe campaign for musicians to raise funds for music school tuition. Donnie says he's always loved singing, because singing makes his stutter disappear. He received a partial scholarship to attend The New School of Jazz, but still needs to raise about $59,000 to make his dream a reality. The performance videos on Donnie's campaign really illustrate why singing means so much to him. 


Takin' Care of Business: File as a business at tax time
If you're a musician who teaches, performs or makes the majority of your money through other musical endeavors, then you should definitely considering
filing taxes as a business
instead of as an individual.
Doing this means that you'll be able to write off musical instruments, travel expenses for long-distance gigs, and a slew of other things directly related to music.
You'll want to fill out a Schedule C at tax time (Form 1040), and likely a Schedule SE to report self-employment taxes. Turbo Tax does an excellent job of explaining these forms more in depth. Please be sure to consult a tax professional before filing your taxes to ensure that you can, in fact, file as a business and are doing so correctly.
Better Together:Network with other musicians
You can scour the net all day for gigs and contracts, but you'll hear about some of the best opportunities directly from other musicians or industry folks.
Networking, boiled down, is simple: put yourself in places where other music people rendezvous, and then talk to them.


 Remember that thing called paper? Pass out your GoFundMe campaign flyers any time you give a performance, and include all social media links on the flyers too!
Have a coveted venue you'd love to play at? Hang around and chat up the musicians there. Just make sure you're doing it the right way.
Enter competitions, most of which offer cash prizes as well as the opportunity to build connections with other professional musicians. The World Federation of International Music Competitions is a good place to start, and the Musicians Foundation offers networking opportunities as well as grants.
Enter competitions, most of which offer cash prizes as well as the opportunity to build connections with other professional musicians. The World Federation of International Music Competitions is a good place to start, and the Musicians Foundation offers networking opportunities as well as grants.
Gimme Shelter: Have an emergency fund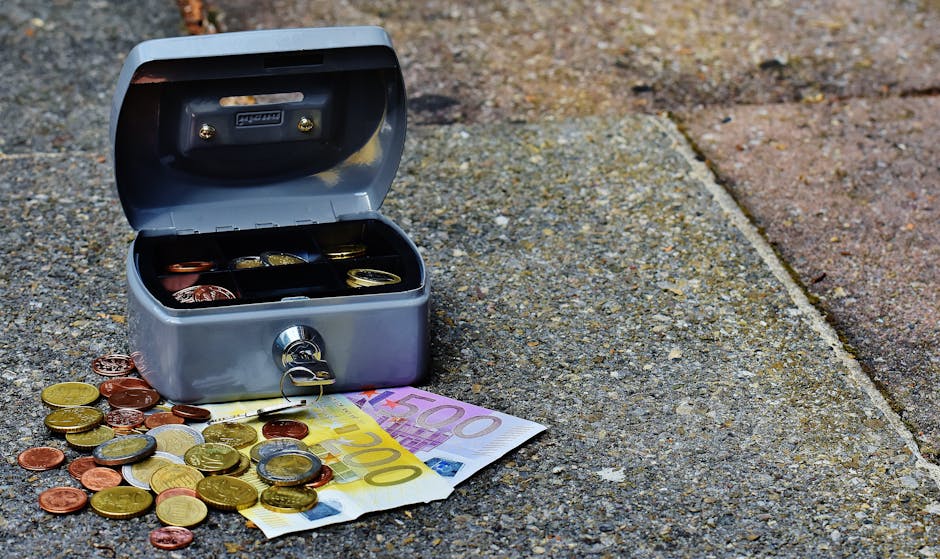 A medical emergency or auto repair can set you back thousands of dollars and severely detract from your musical pursuits. If a large unexpected expense is torrential downpour, than a
musician emergency fund
is the trusty umbrella to help you weather the storm.
It's crucial to have at least
$1,000 in your savings account
at all times, but sometimes no matter how prepared we are, unfortunate events can happen. Starting a
GoFundMe
campaign makes it super easy for your network of friends and family to rally around you during tough times.
Carrie Miller
, a cello performance student at at Florida State University, had her treasured cello destroyed on a United Airlines flight, and was left without any way to play at her upcoming recitals.
With the help of family, friends, and total strangers, Carrie raised $11,785 on GoFundMe to buy a replacement instrument.


The Georgia Flood, a southern-based rock band, suffered a similar unfortunate event when $7,000 worth of gear — and even all of their clothing — was stolen right from their tour van while they were in Brooklyn. Disheartened and unable to replace what was stolen, the band started a GoFundMe campaign. They managed to raise $7,925 to replace their equipment and start recording a new album.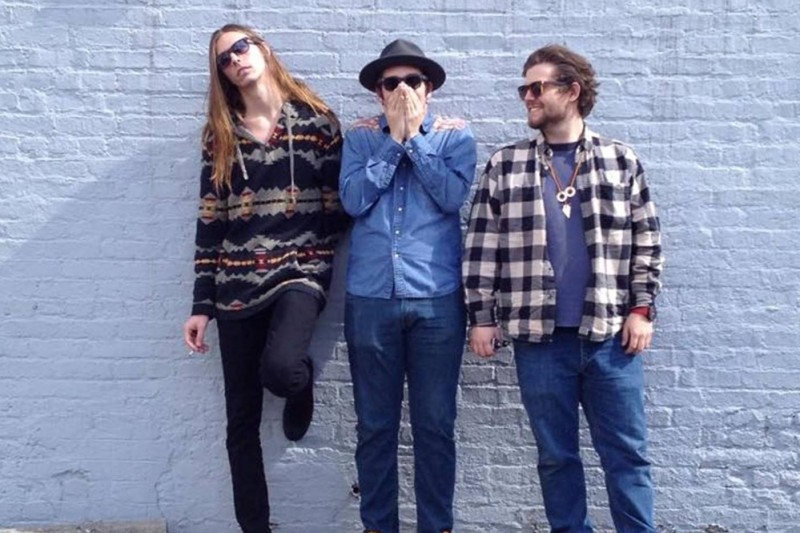 Don't Stop Believing: Take action now, and don't give up
Don't already have revenue streams going or professional connections? Make a list of actionable steps that will help you achieve your goals, which is crucial to overcoming limiting factors, aka those pesky little details that hinder your success.
Start somewhere — anywhere — and keep going! If you need a solid starting point,
create a music fundraiser
and tell your story. Share your music. Inspire others with your passion.